If you received an email from Truework notifying you that your payment failed or if you need to update your payment method for any reason, you are able to edit or change it in your dashboard. To do this, you simply need to go to your account settings, located on the left side of your dashboard, and then you can either add a new card or update the existing one we have on file for you.

You are also able to add a new credit card when submitting a new verification request.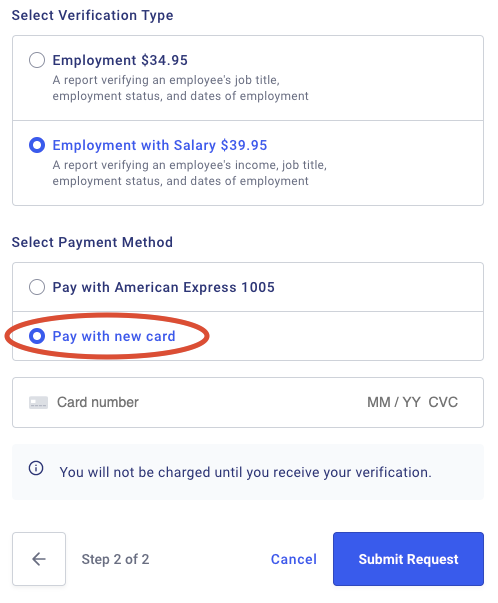 We strongly encourage you to put a corporate card on file and not your client's credit card because we are only able to store one credit card per account. Adding different credit cards can result in the wrong card getting charged, especially if you have more than one request being processed at a time.
As always, feel free to reach out to our support team with any questions at support@truework.com or give us a call at 1-833-878-3967 between the hours of 6:00am and 6:00pm PT.