Truework's Teams allows you to further optimize your verifications with Truework by:
eliminating complicated billing processes and

introducing user management for admins.
This allows entire teams or companies to have a corporate account with Truework and manage billing and user management with ease. As an added bonus, the new Truework Teams feature-set is completely free for all Truework users—so nothing gets in the way of you and your team completing your verifications.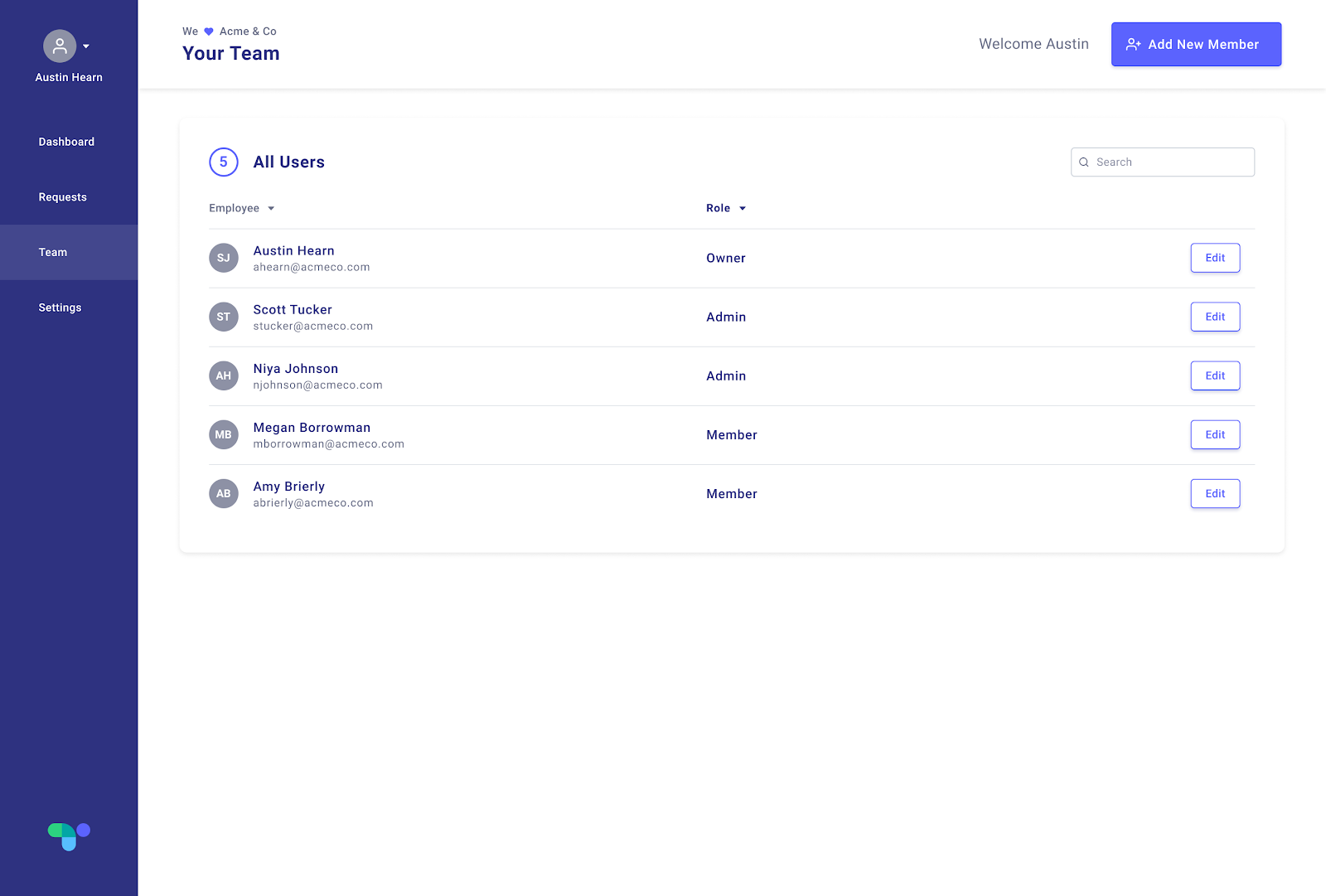 Here is what you can expect:
Simple and direct monthly corporate billing
Say goodbye to multiple accounts with multiple sources of billing—with Truework Teams you can have one source of payment—such as check, ACH payments, or credit card—and one monthly bill for entire teams. Instead of paying for each individual verification— you can expect quick and easy monthly invoicing. Truework Teams also allows you to create automatic expense reports, and filter based on loan number by detailed usage.
Easily manage your team on Truework
Now, with the admin feature, designated admins will be able to add, delete, manage, and set roles and permissions for all team members with the click of a button. And coming soon, admins will also be able to share reports with other team members and allow users to view and take actions on requests. Truework Teams also allows you to keep track of all of your team members on Truework and easily roll them in under your company's Truework Teams plan.
Security first infrastructure and account monitoring
Our single sign-on feature enables admins to manage users from a single, central, directory and the audit log feature provides admins with visibility into account activity and allows them to identify anything suspicious.
Itemized line details on your invoices
Truework Teams gives you itemized line details on your invoices such as: loan number, branch ID, verification type, and average amount per transaction for each request. To take a closer look, download our sample invoice here.
Collaborate on verification requests with other users on your team
Team admins will be now able to monitor and respond to verifications, so team members can get the help that they need
Verifications are now easily shared between accounts, so helping, collaborating, or taking over a verification between team members is as simple as one click.
Team members and admins can seamlessly follow up on their teammate's verification requests when a team member is unavailable or on vacation.