Truework's Teams is a new way you can further optimize your verifications with Truework by both eliminating complicated billing processes and introducing user management for admins. This allows entire teams or companies to have a corporate account with Truework and manage billing and user management with ease. As an added bonus, the new Truework Teams feature-set is completely free for all Truework users—so nothing gets in the way of you and your team completing your verifications.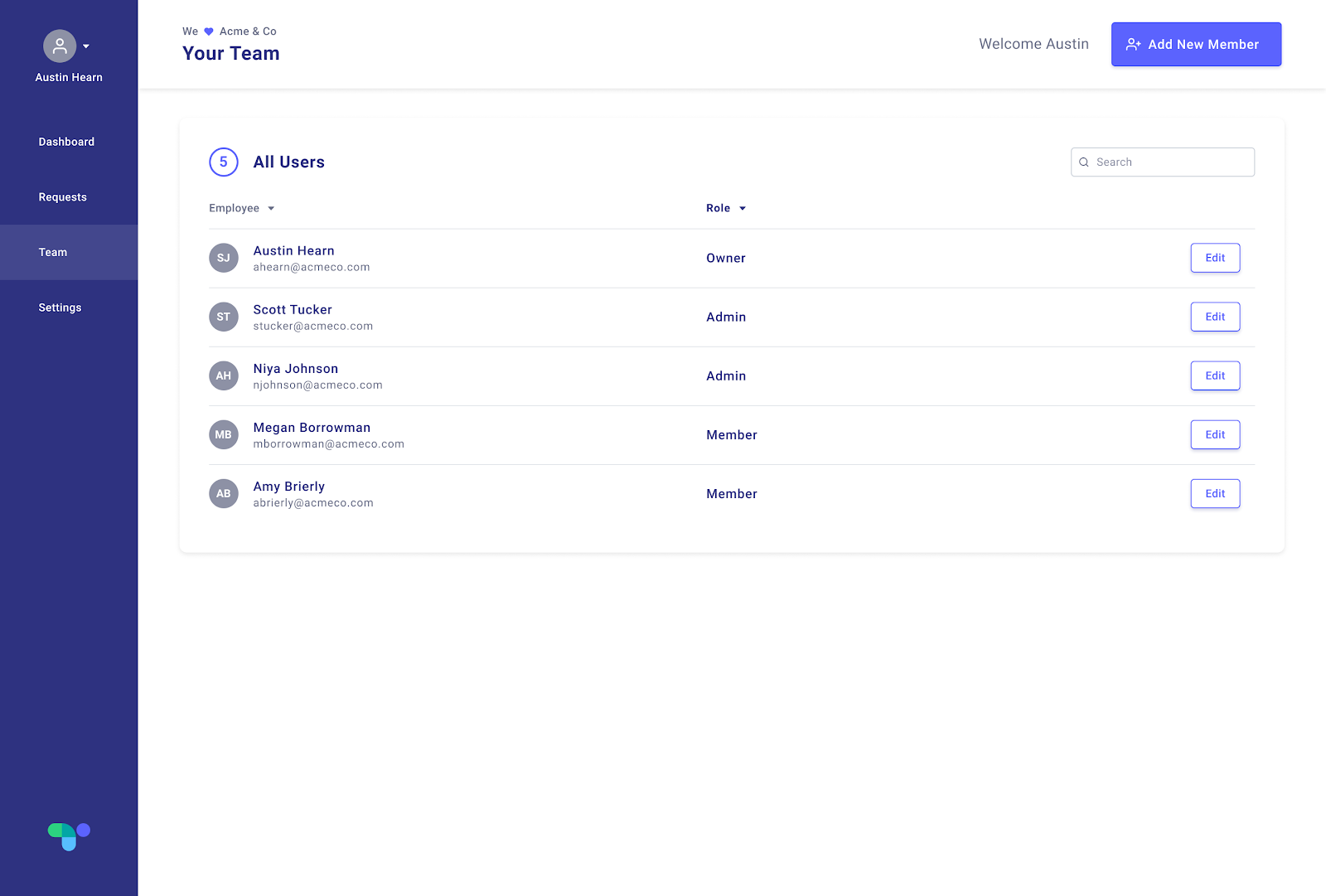 Here is what you can expect:
Simple and direct monthly corporate billing
Say goodbye to multiple accounts with multiple sources of billing—with Truework Teams you can have one source of payment—such as check, ACH payments, or credit card—and one monthly bill for entire teams. Instead of paying for each individual verification— you can expect quick and easy monthly invoicing. Truework Teams also allows you to create automatic expense reports, and filter based on loan number by detailed usage.
Easily manage your team on Truework
Now, with the admin feature, designated admins will be able to add, delete, manage, and set roles and permissions for all team members with the click of a button. And coming soon, admins will also be able to share reports with other team members and allow users to view and take actions on requests. Truework Teams also allows you to keep track of all of your team members on Truework and easily roll them in under your company's Truework Teams plan.
Volume discounts based off of usage
We are now also offering discounted pricing based off your volume of verifications, which is exclusive to Verifier Teams users. Reach out to us at sales@truework.com if you are interested.