If you are using the Encompass® integration through Truework and are having trouble logging into your account, you will receive the following notification.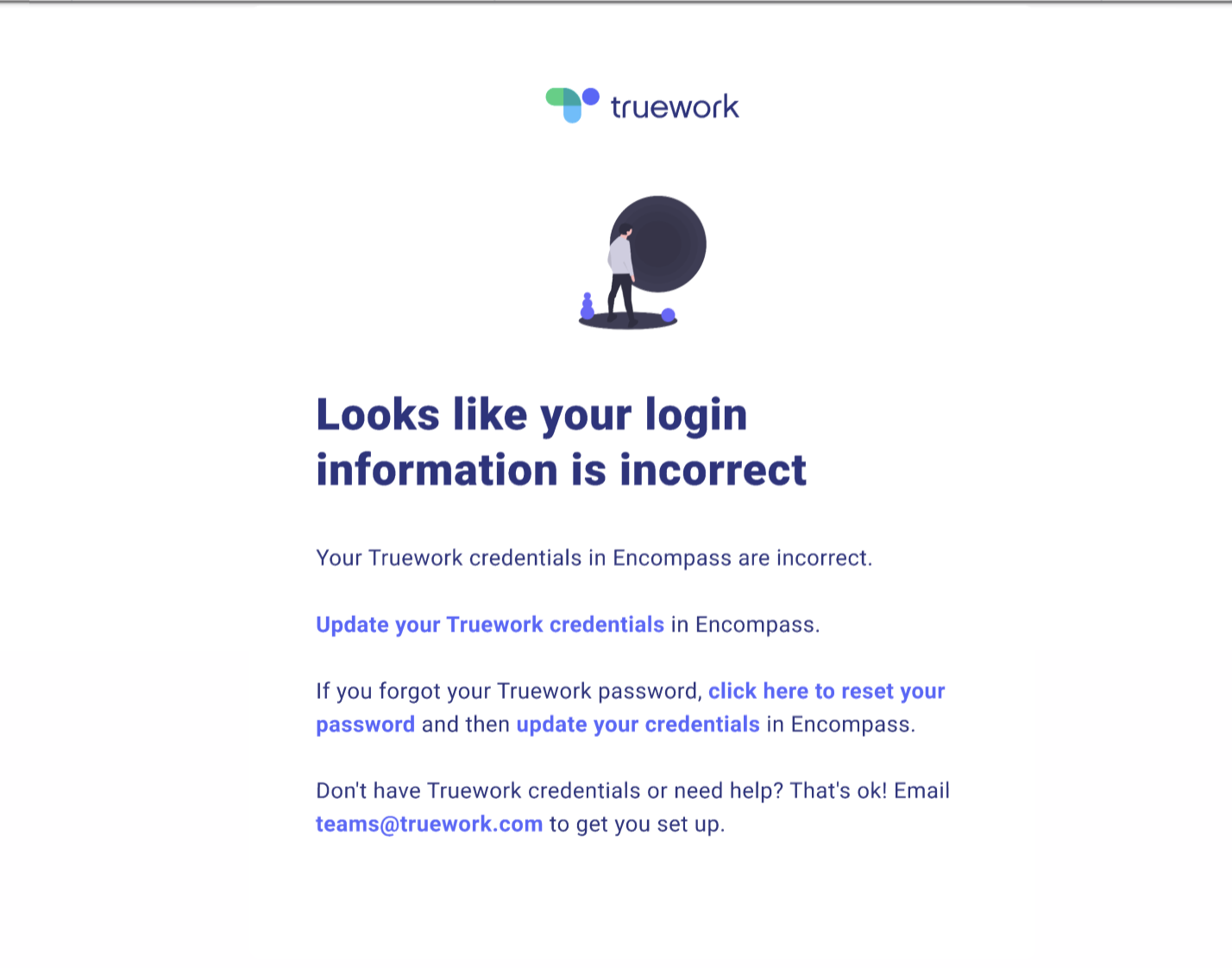 If you need to change or update your Truework password, first reset your Truework password in the Truework dashboard at app.truework.com, then update your Truework credentials in the Encompass® dashboard by clicking "update Truework credentials" in the second paragraph. It is extremely important to do the steps in the proper order.
Please reach out to us at support@truework.com if you need any further assistance or if you would like to learn more about the integration!
© 2022 ICE Mortgage Technology, Inc. All Rights Reserved. Encompass® and the ICE Mortgage Technology logo and other trademarks appearing herein are trademarks of ICE Mortgage Technology, Inc. and its affiliates. Other company and product names may be trademarks of their respective owners.