There are 3 different types of users in Verifier Teams; Owner, Admin, and Member. Each type of user has different permissions.
Owner:
There can only be one Owner on a Team. This will be the seed user and cannot be removed, but all permissions are the same as Admins.
Admin
:
These users are able to add and remove other admins and members, as well as view the Teams tab in their dashboard. The Teams tab is where you can view who is on the Team and make edits to users.

In the future, Admins will be able to manage Team Settings.
Members:
Members are unable to view the Teams tab in their dashboard, but billing is tied to their teams payment method and they won't have to pay for individual requests when submitting them.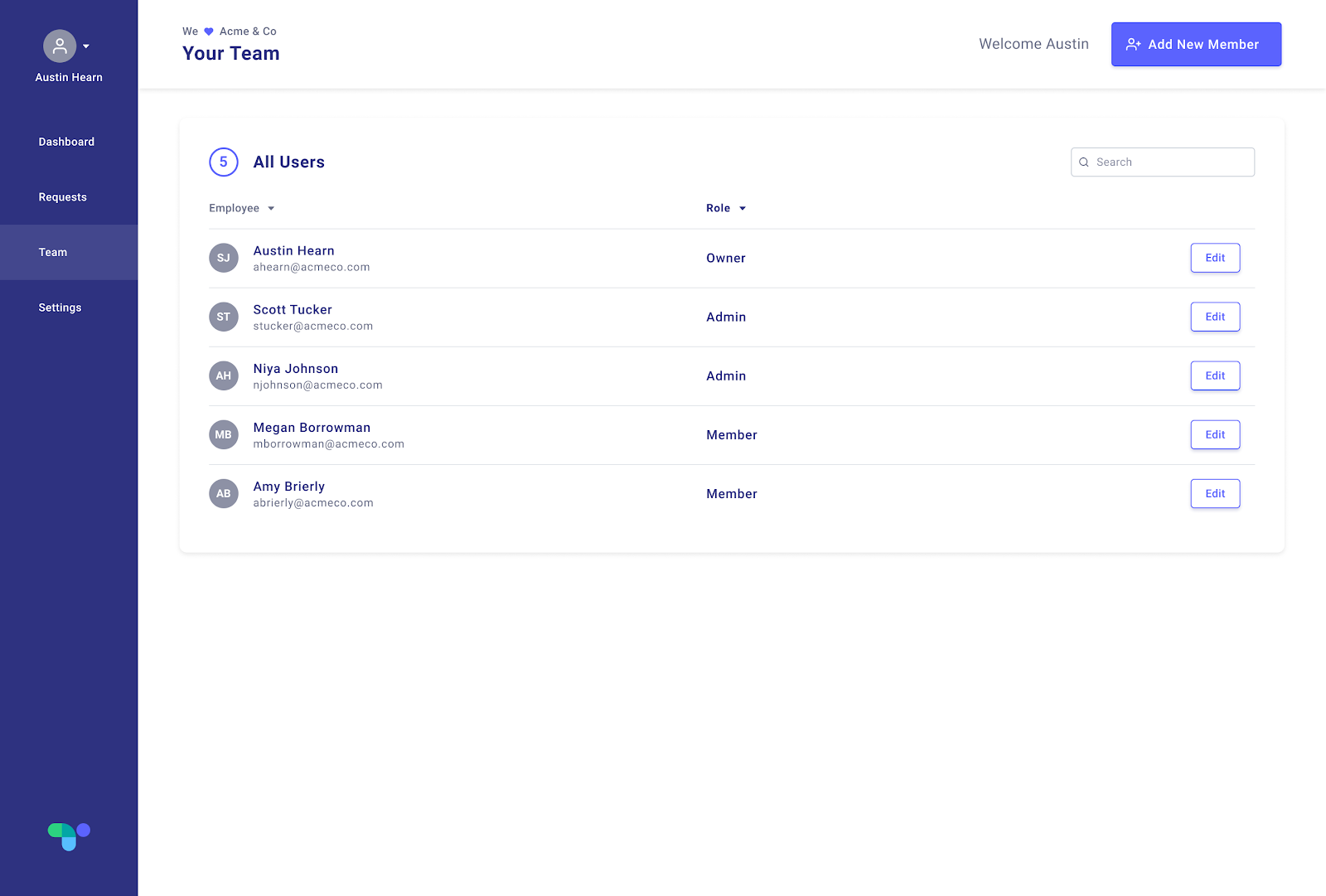 As always, feel free to reach out to our support team with any questions at teams@truework.com or give us a call at 1-833-878-3967 between the hours of 6:00am and 6:00pm PT.