There are 2 different periods in which you are able to cancel your submitted request.
If you realize that you made an error and we have not yet started working on your verification, you have the ability to cancel it right away.
If we are unable to complete your verification request within 48 hours, you will once again have the option to cancel it.
To cancel, you simply need to click into your request in your dashboard and then click the "cancel request" button in the top right hand corner of your screen. We will not charge the card on file if the request is canceled.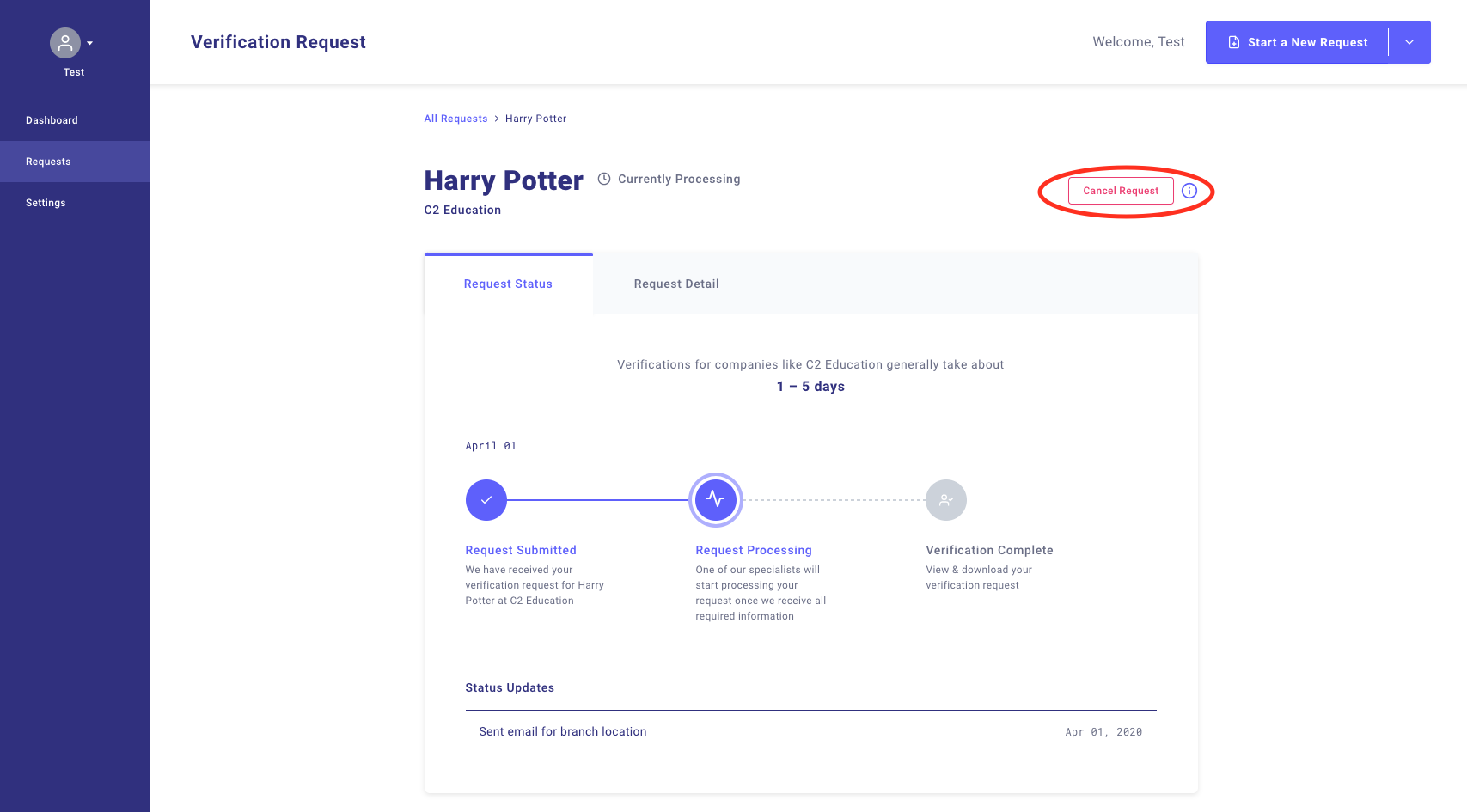 Please provide a reason for why you are cancelling your verification so we are better able to assist you in the future!
As always, feel free to reach out to our support team with any questions at support@truework.com or give us a call at 1-833-878-3967 between the hours of 6:00am and 6:00pm PT.