Adding a new member or admin to your Team is simple and can be done by any Owner or Admin on an existing Team.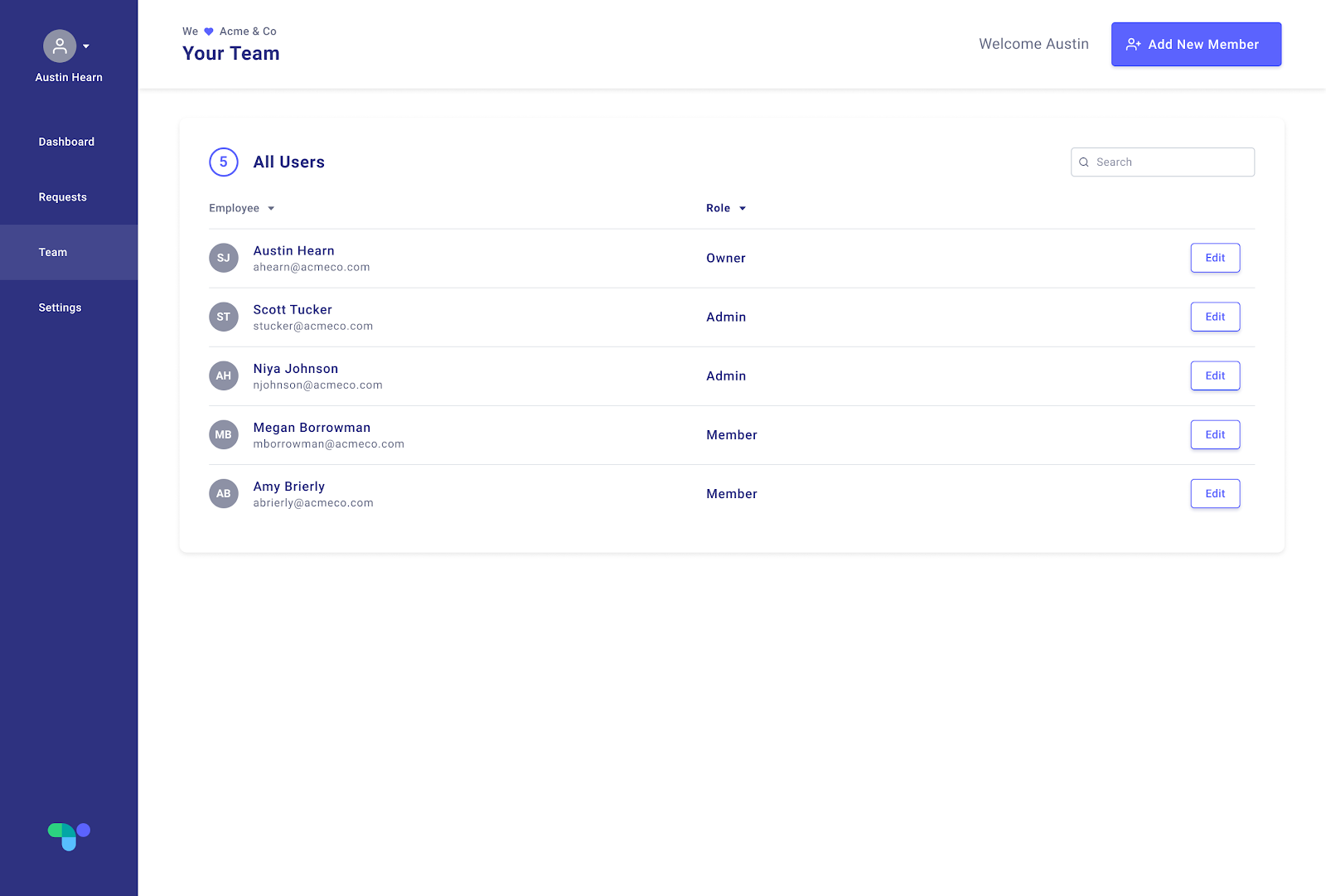 Go to the Teams tab in your Truework Dashboard

Click "Add New Member" button in upper right hand corner.

Enter the user's email address and select which role you want to make them. You are able to add multiple users at once.

Send the invite!
All new team members will receive a welcome email and be prompted to create a Truework account, if they do not already have one. If they already have a Truework account, it will then be linked to the Team.
As always, feel free to reach out to our support team with any questions at teams@truework.com or give us a call at 1-833-878-3967 between the hours of 6:00am and 6:00pm PT.