If Truework has identified your payroll platform as a good candidate for Truework Credentials, we will send you an email asking you to login to your payroll provider so we can verify your employment and/or income instantly. See more about Truework Credentials here!
If you have trouble connecting your payroll account, Truework has a team of verification experts who will reach out to your HR team to verify your employment and income data manually and securely.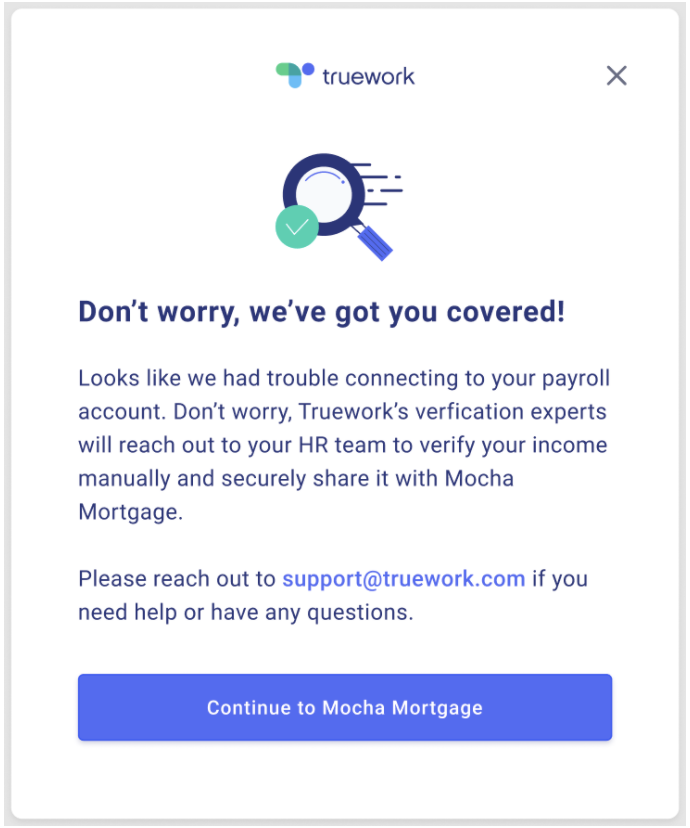 If you have any questions, don't hesitate to reach out to our customer support team at support@truework.com.