All Teams Admins are now able to retrieve data about who is on the team, whether the users have accepted invites to the Team, and how many verifications each team member has submitted! This will help you monitor who still needs to set up an account, as well as how much each team member is using Truework.
Simply go to the Team tab on the Truework dashboard and click "Download User List (CSV)" in the top right hand corner of the page.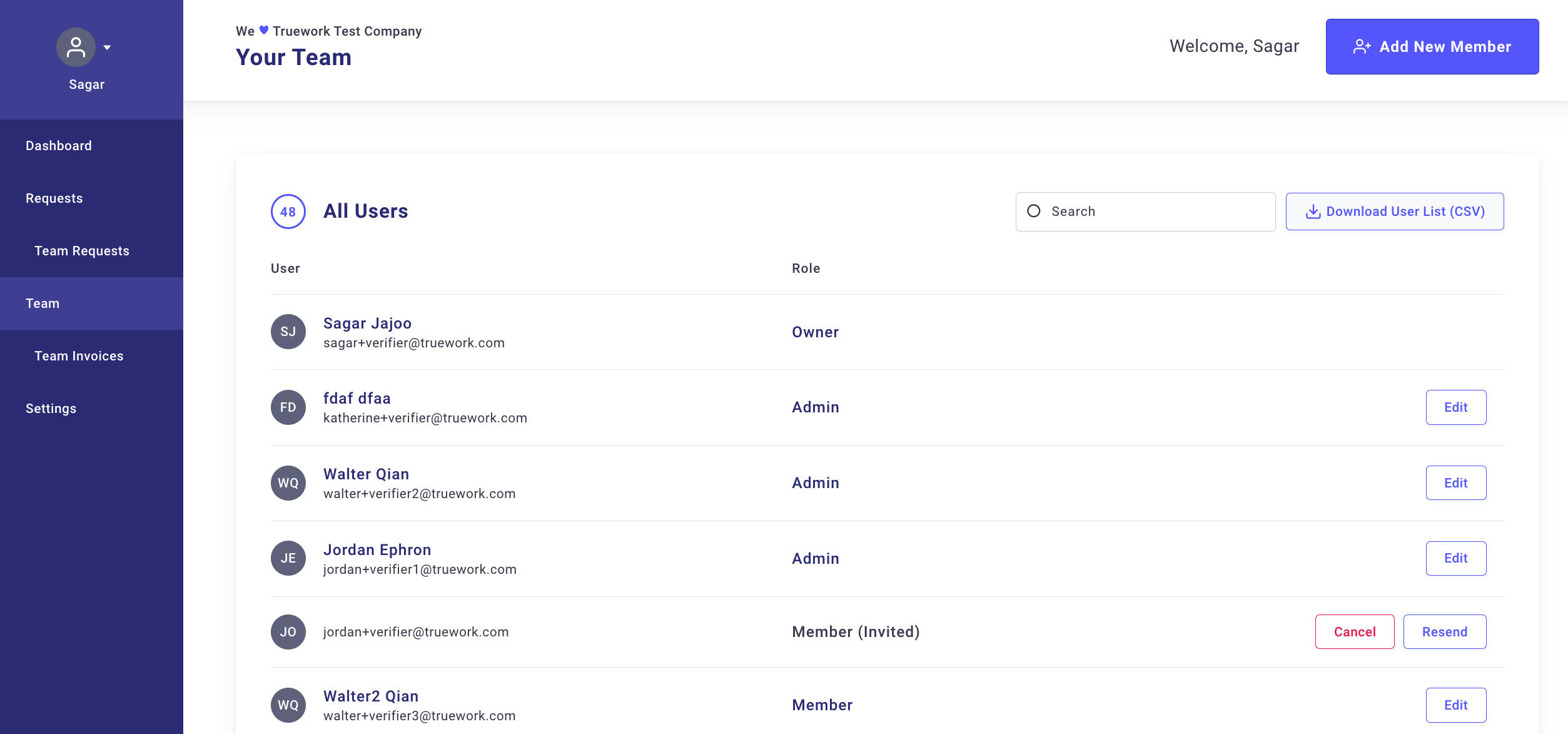 You are able to download all information on users, including whether they have accepted the Teams invite or not, and the number of verifications submitted.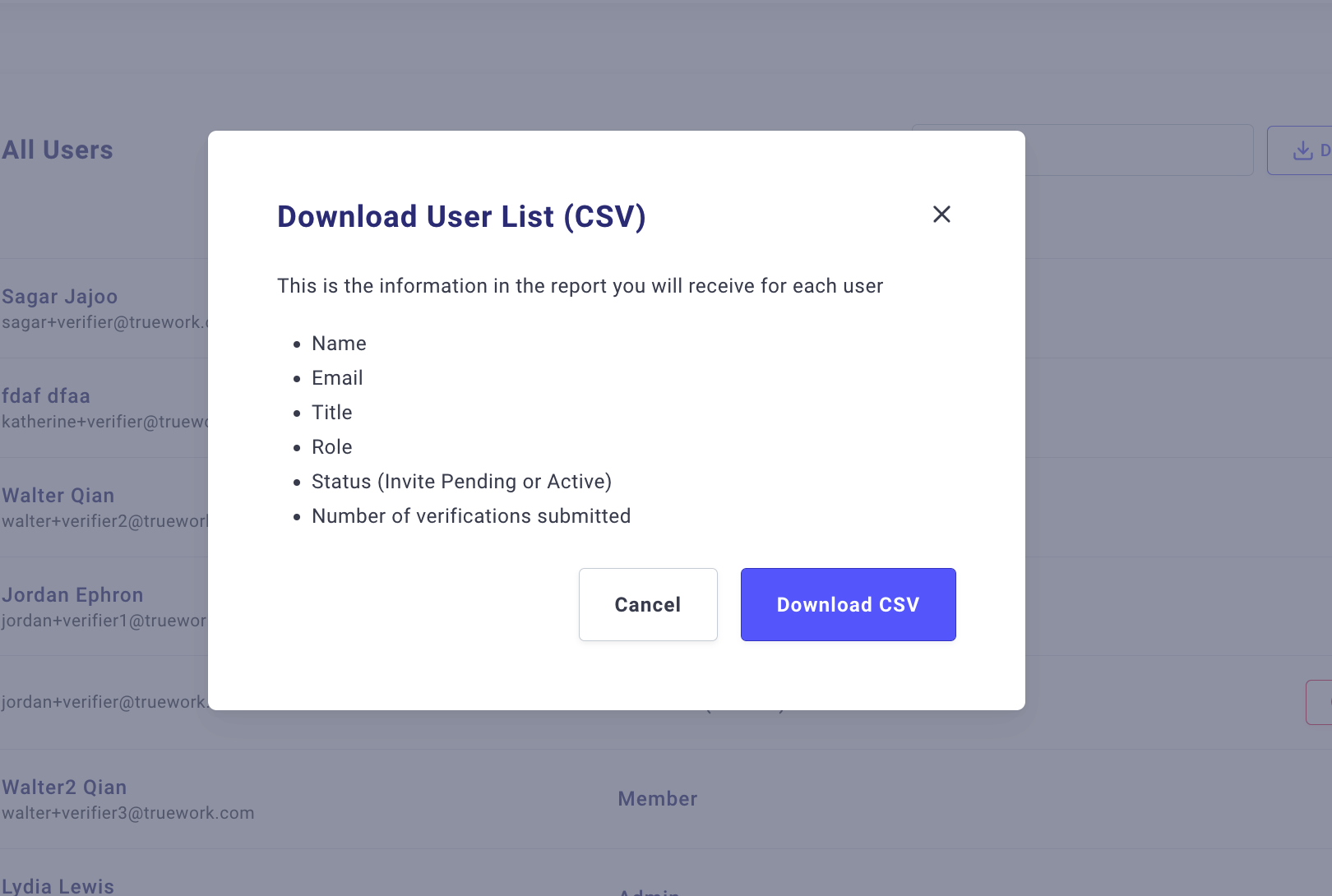 As always, feel free to reach out to our support team with any questions at teams@truework.com or give us a call at 1-833-878-3967 between the hours of 6:00am and 6:00pm PT.