If you are from a government agency or nonprofit looking to obtain an employment or income verification from an employer who partners with Truework, we are able to complete your request free of charge.
Unfortunately, we are unable to waive the fee if we are not currently partnered with the employer. You will instead need to order the verification through the third party verifier who is partnered with the employer or reach out to the company's HR department directly. If you are unsure of who that third party provider is, we are more than happy to provide that information.
To order a social service request, you simply need to create an account here and select "Government/Social Service" as the verifier type on the second page of the form. See image below. This option falls under the Federal Credit Reporting Act (FCRA) and we strongly encourage the proper use of our permissible purpose. If you already have an account created, you can reach out to a customer support representative to update your account for you.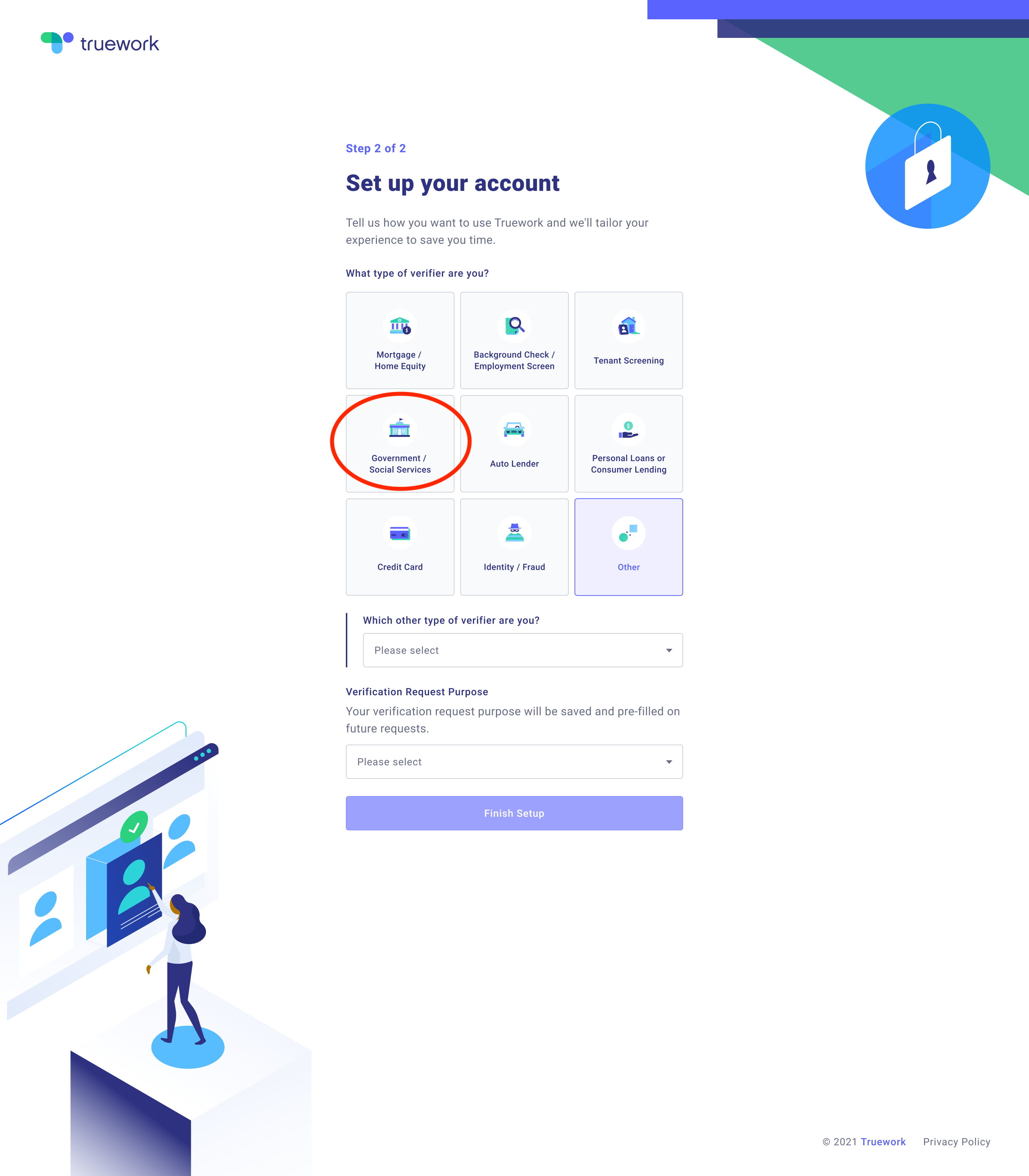 As always, feel free to reach out to our support team with any questions at support@truework.com or give us a call at 1-833-878-3967 between the hours of 6:00am and 6:00pm PT.