Co-branding your verification-related emails with Truework helps build trust and credibility with your target audience.
Here are some examples of the various email co-branding and customization options Truework offers our customers:
#1 Company logo - Your logo appears at the top of the email
#2 Support text - Your custom support messaging is added at the bottom of the email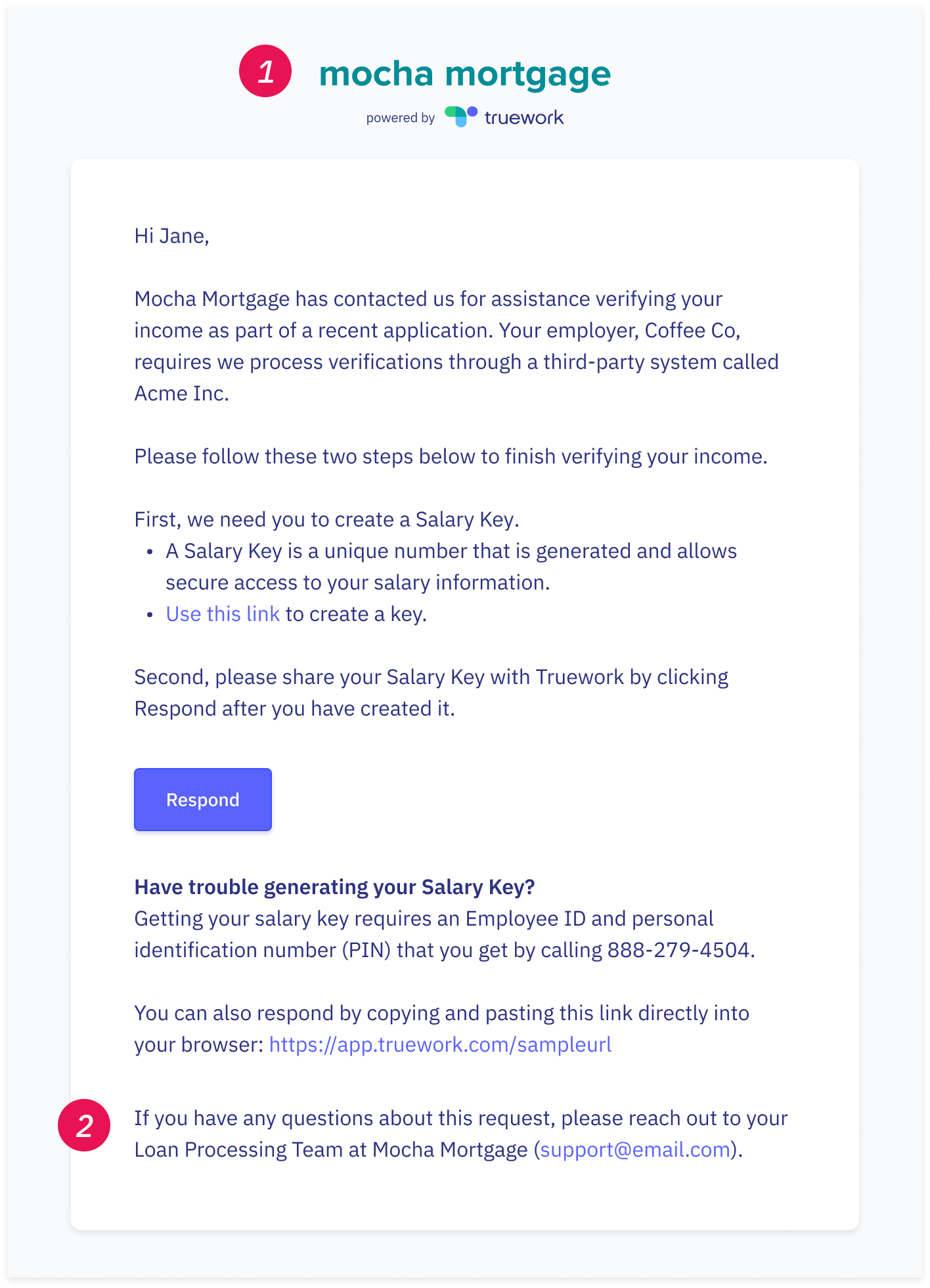 If Credentials is enabled for your account, your company logo will also show on the user-facing consent screen.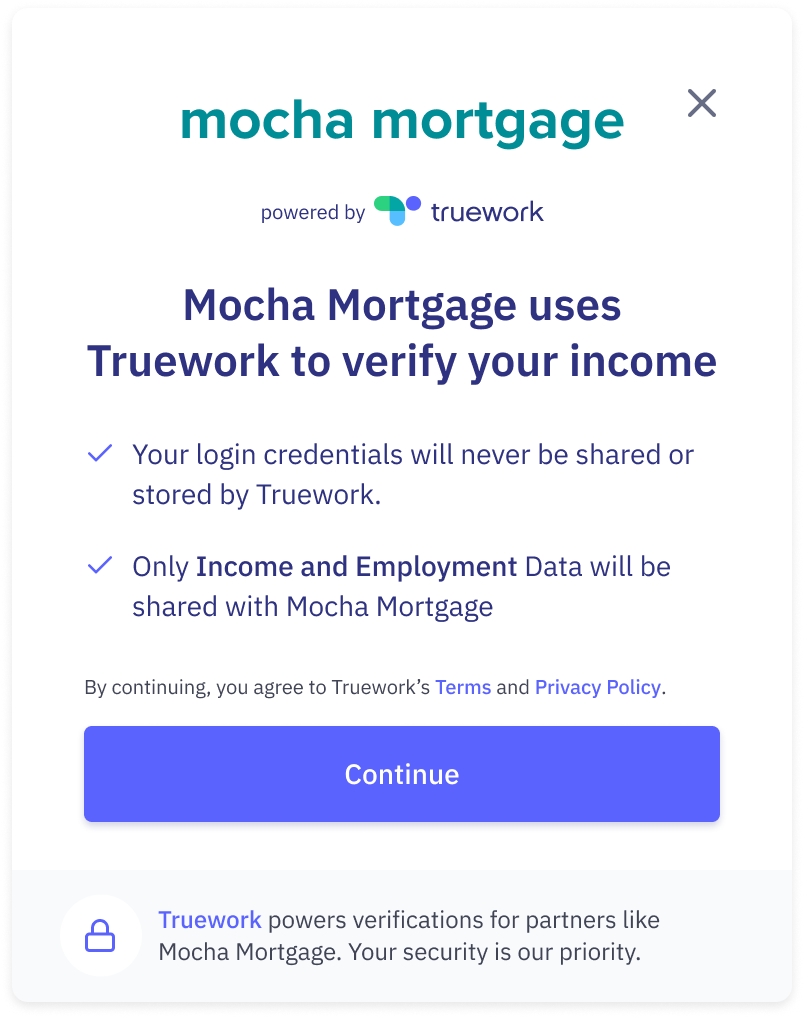 If you're interested in setting up email co-branding and customization, you can contact your dedicated Customer Success Manager or message us at teams@truework.com.